When I finished my first novel A GANGSTER'S GARDEN last summer, I felt such a huge sense of relief and accomplishment. After all, I'd worked on this book for nearly 8 years, logging countless hours on airplanes, Starbuck's, book stores – you name it. I'd spent so much time developing characters that they actually spoke to me in my dreams; at times it felt schizophrenic because I constantly had voices whispering inside my head. I created these people and they, in turn, spoke to me. I'd grown to know every crack in the world I created: every splash of gang graffiti, every gang sign painted onto brick walls, every broken down alley in Denver's Five Points varrio. So when my sister-in-law asked me "OK, you've finished writing, now what?" I had absolutely no idea.
I'd spent 8 years writing, and absolutely no time at all thinking about what would happen when I finished. Time to enter the world of…say it with me…PUBLISHING.
A few dozen agent query letters into it, I realized that the math wasn't on my side as far as finding an agent goes. First you need to identify your genre (not as easy as it sounds, especially if your book spans multiples genres, which mine does). Then you need to find agents who specialize in your genre (also not that easy to do). And last but not least, you need to craft that PERFECT QUERY LETTER that will magically rise above all of the other emails and letters that your prospective agent gets...well, you get the point here. The odds are quite long against the debut author.
But the rise of self-publishing promises to change all of that.
Within a month I had my ebook available on Amazon, Barnes & Noble, Smashwords (the iPad), and Sony; and my paperback available on Createspace.com. And then doing an online book tour like this – using the services of Pump up your book and Mydevotionalthoughts.com, for example – allows an author to not only get his and the book's name out there, but tap into an audience base quickly. Suddenly, I'm published and fully engaged in getting the book out there into the public. One of my first sales was to a reader in Germany: someone eight thousand miles away bought my book about a botched murder between rival Denver street gangs! I find that kind of instant reach amazing.
So will publishing and promoting my book myself bring a book deal? Who knows, but that's hardly the point. In going through the self-publishing process you answer all the questions a potential publisher would ask. You'll decide your genre (men's fiction, in my case), the top character points, your clear and easy-to-communicate plot line – all things you knew while you were writing but never had the chance to summarize until you published. You of course know your characters and plot better than anyone, but it's not until you begin to discuss it with the outside world will you find the true hooks that will help you shape your marketing. This is what a traditional publisher was going to do for you anyway, so you've just given it all a head start. And after you've done most of the work, will you really need them?
Write, publish, and promote!
Marc Cortez began his storytelling career in the third grade, when he entered a school writing contest and won with his story THE ANT WHO STOLE EASTER. Since then he has become a marketing writer and frequent blogger, leveraging his writing skills into success as a business executive and entrepreneur. With A

GANGSTER

'S

GARDEN

, he has turned his lifelong passion for storytelling into a full-length novel.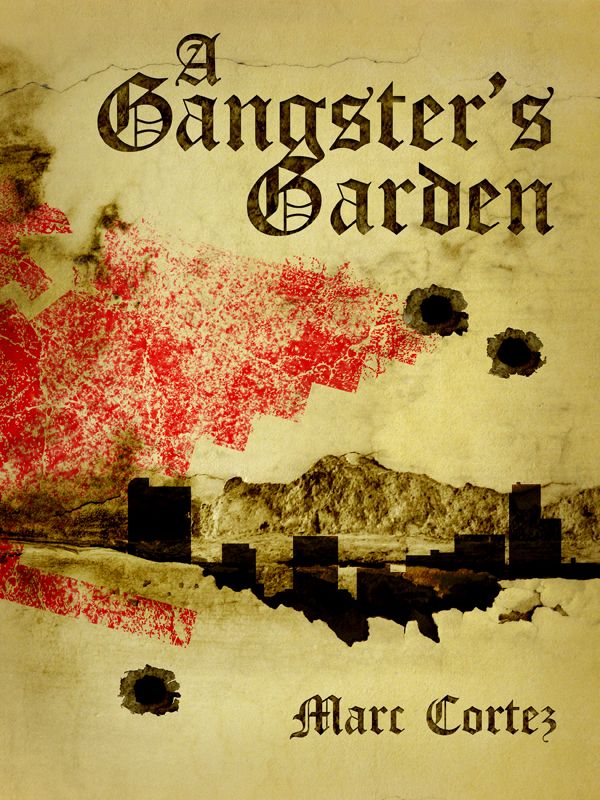 Mr. Cortez studied creative writing at the University of California, Los Angeles, and lives in California with his wife and two children. A

GANGSTER

'S

GARDEN

is his first novel.